Our Founding Pastor – Scott L. Cornoyer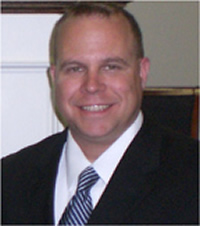 Pastor Scott Cornoyer grew up in a small logging town in Oregon.  In 1990, Scott enlisted in the United States Navy, and served honorably for 14 years flying various missions on the EP-3E ARIES (Airborne Reconnaissance Integrated Electronic System).  It was early on in his Navy career (August 1990) where Scott trusted the Lord Jesus Christ as his personal Savior.  Some years later, Scott surrendered his life to preach and was ordained into the Gospel ministry. By faith, Scott chose to pursue his call to preach by separating from the Navy, working in the defense contracting sector as he and his family surrendered their lives to the Lord's leading in planting a Bible-believing church in the Baltimore/Washington DC metro area.  In September 2007, Pastor Cornoyer and his family were sent out of Patuxent Baptist Church in Great Mills, MD and started the High Point Independent Baptist Church in Elkridge, MD.  Pastor Cornoyer stepped into eternity on May 7, 2021 having served the Lord, his family, and the church as a faithful man of God.
Our Pastor – Joe Schmidley
On June 6, 2021, the members of HPIBC unanimously voted in Pastor Schmidley as their Interim Pastor, and then unanimously voted him in as the permanent pastor on November 14, 2021.  Pastor Schmidley accepted Christ as his personal Saviour in September 2001 while serving on active duty in the US Air Force.  Soon after he surrendered to the call to preach, separated from the Air Force to finish his Bible College degree, and in 2009 Pastor Schmidley was ordained into the Gospel ministry.  For over 12 years, Pastor Schmidley served in various ministries as an Assistant Pastor.  He and his wife, Bahni, have been married since December 2001, and have six children.  It is their desire, and the desire of the HPIBC church family, to continue by God's grace in all that He has done in this community for the cause of Christ.